TESTIMONIALS
Overall Rating: 5.0 / 5.0 - "...With David's thorough comps research to price it right, his massive marketing campaign, staging services, and personalized signage, we received 2 offers the first weekend it was shown. It was incredible!!..."

— Ricky & Lori

Overall Rating: 5.0 / 5.0 - "David is the best realtor! Always organized, professional, prompt, and an expert in his field. I would never use any other realtor in the Houston area."

— Ryan & Amera

Overall Rating: 5.0 / 5.0 - "...When our house was under contract after just a few days on the market it was the highest priced house for our section of Imperial Oaks and we sold it for $5,000 over asking price..."

— Doug & Christine

Overall Rating: 5.0 / 5.0 - "...My profession is connected with large projects, but I believe, I can learn things from David..."

— Konstantin & Marina

Overall Rating: 5.0 / 5.0 - "...His strategic planning, continuous and timely communication, and attention to detail were invaluable in getting my house sold in record time..."

— Ade & Susan

Overall Rating: 5.0 / 5.0 - "...its unique and refreshing to find such commitment, not just to his clients, but to his family and faith, which speaks volumes to his credibility..."

— Pepe & Melissa

Overall Rating: 5.0 / 5.0 - "...He gave invaluable advice & made sure I was kept abreast of the situation step by step..."

— Theresa

Overall Rating: 5.0/ 5.0 - "Can't say enough about this young man! He has sold two homes for us and exceeded our expectations both times! Just trust him."

— Bob & Kathy

Overall Rating: 5.0/ 5.0 - "Very professional and knowledgeable. David goes above and beyond and I couldn't have asked for a better experience!"

— Bryce

Overall Rating: 5.0/ 5.0 - "We have had two wonderful experiences with David. He is professional and very knowledgeable and has just made the process easy for us...."

— Stephen & Meredith

Overall Rating: 5.0/ 5.0 - "We were very pleased with David. He was on top of things thru the whole process."

— Ken & Juanita

Overall Rating: 5.0/ 5.0 - "He was incredibly patient with us (despite the fact that we were somewhat difficult clients), he was always understanding and supportive and was willing to give us so much of his time!..."

— Garrett & Merilee

Overall Rating: 5.0/ 5.0 - "Information was always timely, responses to questions were prompt. He sets the standard for realtors."

— Adrian & Demetra

Overall Rating: 5.0/ 5.0 - "Our house sold in excellent time, for an excellent price, and the entire transaction was as worry-free as possible..."

— Adrian & Demetra

Overall Rating: 5.0/ 5.0 - "Fabulous realtor. Very knowledgeable and professional."

— Mike & Traci

Overall Rating: 5.0/ 5.0 - " If you want an honest, straight forward agent to look out for you every step of the way and work hard to get you the best price for your property, then David is the realtor for you..."

— Clay & Edna

Overall Rating: 5.0/ 5.0 - "David Companik is by far the most capable and knowledgeable real estate professional I have ever had the pleasure of dealing with in my 59 years (and 34 years as a lawyer)..."

— Mark

Overall Rating: 5.0/ 5.0 - "David has helped my husband and me with several real estate transactions over the past several years, and he has never failed to provide excellent service in every way. We highly recommend him as a Realtor!"

— Jason & Bethany

Overall Rating: 5.0/ 5.0 - "His approach was clean, never pushy, professional, and he demonstrated his devotion to his job (by doing things above and beyond what a typical realtor or listing agent might do)..."

— David & CJ

Overall Rating: 5.0/ 5.0 - " Instead of just comparing our square footage to that of others and determining a sales price, he looked in depth at each house that had sold in our area and compared each component of both houses side by side to come up...

— Jason & Amina

Overall Rating: 5.0/ 5.0 - "David is very knowledgeable about our neighborhood home values and sold our home fast and for the price we wanted..."

— Bill & Jan

Overall Rating: 5.0/ 5.0 - "With David's expertise and extreme organization this was by far the best experience that I've had with real estate..."

— Justin & Jodi

Overall Rating: 5.0/ 5.0 - "David helped us feel comfortable throughout the entire buying process..."

— Justin & Emily
Blog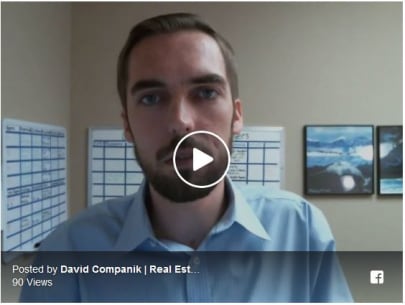 Posted April 11, 2016
Dealing with Financing
As the events of the last few years in the real estate industry show, people forget about the tremendous financial responsibility of purchasing a...
All information is subject to change and should be independently verified. Copyright© 2018, HOUSTON REALTORS® INFORMATION SERVICE, INC. All Rights Reserved. Texas Real Estate Commission Consumer Protection Notice: https://www.trec.texas.gov/forms/consumer-protection-notice Texas Real Estate Commission Information About Brokerage Services: https://www.trec.texas.gov/forms/information-about-brokerage-services
Updated: 17th October, 2018 5:42 AM.